Walt Benecki
About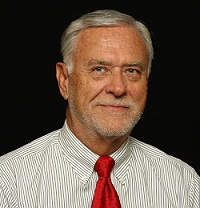 Walter T. Benecki - Walt graduated from the Pennsylvania State University with B.S. and M.S. Degrees in Ceramic Sciences & Engineering and earned an M.B.A. from the University of Pittsburgh. He began his career with RCA as a development engineer and subsequently held strategic planning, marketing, new product development and general management responsibilities with The Carborundum Company, General Electric and Copperweld Corporation.
In 1989, Walt was appointed president of Arnold Engineering (now Arnold Magnetic Technologies). By 2000, Arnold grew from less than $50 million sales to become a highly profitable worldwide enterprise with sales of approximately $140 million. Arnold was one of the first companies in the magnetics industry to establish Chinese alliances and transition selective manufacturing to Mainland China.
Since 2001, Walt has managed a consulting practice serving the worldwide magnetics industry and has been a contributing writer for Magnetics Business & Technology Magazine. He served as president of MMPA (Magnetic Manufacturers and Producers Association) from 1994-1997 and was on the board of Great Western Minerals Group (2006-2009), the advisory boards of Bunting Magnetics Company (2002- 2016) and Niron Magnetics (2014-2018).
Walter T. Benecki LLC provides confidential consulting services to the global magnetics industry. Services include strategic planning, logistics, marketing and sales assessment, operations management and new product development. Walt offers unique industry experience, having participated in the valuation, negotiation, due diligence and finalization of dozens of licensing agreements, strategic alliances, joint ventures and acquisitions within the global magnetics community.