Walt Benecki
The Global Permanent Magnet Industry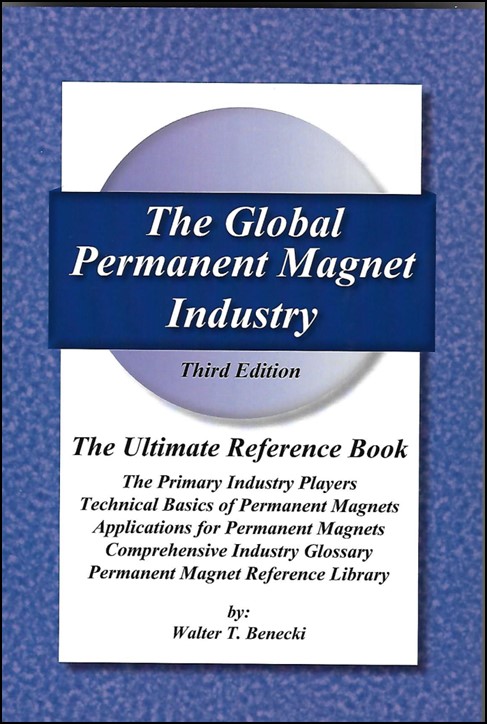 This third edition 340-page paperback book published in 2017 is a unique permanent magnet industry reference book. This book identifies over 1,300 industry participants, reviews the technical basics of permanent magnets, identifies over 1,200 applications for permanent magnets, and includes a comprehensive industry glossary and an extensive magnet technology and application library.
This directory is intended to assist the following individuals or organizations:
Companies supplying goods and services to the permanent magnet industry
Magnet manufacturers seeking to identify potential customers or new distributors
Magnet manufacturers or distributors interested in identifying new markets or new applications
Those wishing to establish, expand or assure a reliable permanent magnet supply chain
Companies researching acquisitions, investment or divestment opportunities
Industry participants conducting competitive intelligence
New industry employees seeking to improve their "Magnet IQ"
For more information: Check out the book summary
Buy it now for $395!